Networking comes to the heart of what we do. We provide any type of network needed—from wired (LAN and WAN), to the very latest standards and solutions in wireless networking.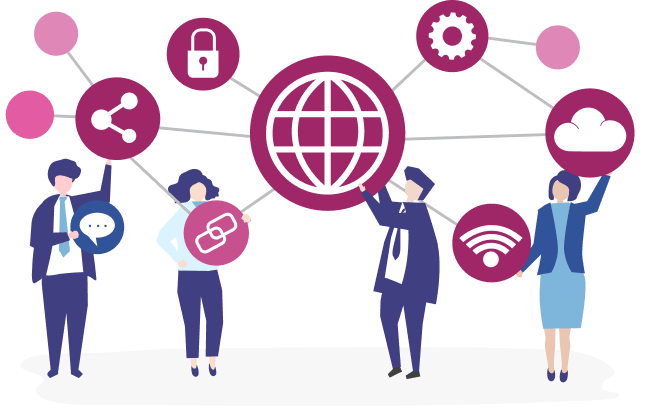 In the area of wired solutions, we engage in LAN (Local Area Network) installations and upgrades for campuses and enterprises, and WAN (Wide Area Network) solutions for networking across remote locations.

Core to networking is the switching technology utilized—and we only utilize next-generation switching technology for the most optimum network performance. Networks remain always-on, even when the network is being further programmed or upgraded. The technology is capable, in itself, of learning, adapting and protecting the network, and is tailored to your precise business outcomes.
Wireless installation or upgrade begins with a precision site survey, resulting in mission-critical wireless networks. A survey is necessary to discover how a wireless network is going to function at a top level within any kind of installation. The information gathered allows the right placement of both indoor and outdoor wireless access points for consistent access. We know that designing it right the first time means it won't have to be re-done later.
A wireless network consists of much more than allowing wireless access to computing devices and smartphones. Today's Internet of Things (IoT) means that countless devices such as thermostats, security cameras, building management and control devices are all connected and coordinated through a wireless network.
Our wireless networks conform to the very latest standards in wireless technology, such as Wi-Fi 6 and 5G. We utilize the very latest in solutions, even utilizing AI to ensure your wireless network is always functioning at its powerful best. "Always on" technology allows for 24/7 network access even during maintenance windows or unplanned outages.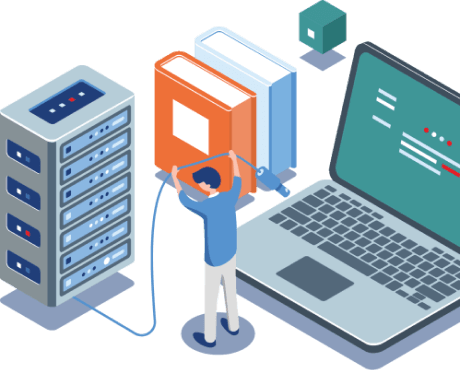 Let us put precise, powerful networking solutions into your enterprise. Contact us today.